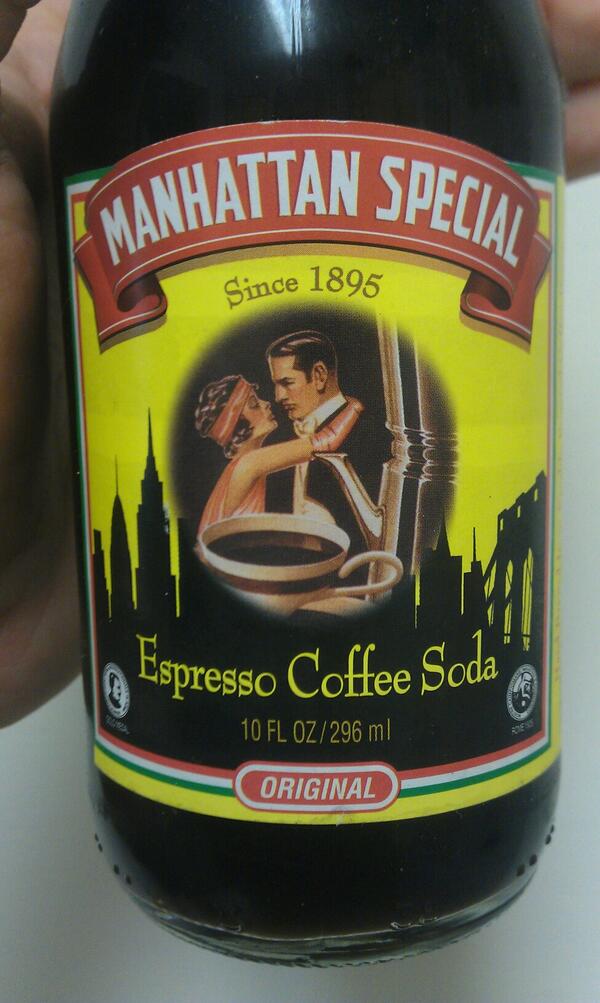 Arguably the premier coffee soda, and one which has long reigned at the top (since 1895). But it is truly worthy? I've had it before, but I review no soda for this site without drinking it afresh. Manhattan Special has stayed in my good graces with their pleasant Gassosa, so let's give their flagship product a look.
Well, for whatever reason, this foamed up horribly and sprayed all over. I may have to re-re-review at some point if the taste is too much affected.
Yeah, it's a little flat. Maybe it had been sitting too long.
Either way–it's got a sweetish coffee flavor. A little on the thick side. Not bad, exactly, but this bottle has definitely been compromised.
It's definitely drinkable, though. It's not unlike the "Ray Charles" at Succotash in Kansas City (cane sugar Coke with a shot of espresso).
I normally don't take my coffee that sweet.
I'm just going to call a mulligan on this one. It's not a perfect soda, but judging it based on this is not a fair hearing.