Been a while since my last soda review. Time to get back in the game.
Today's guest: Bundaberg ginger beer, from Bundaberg, Queensland, Australia. Let's see if this outdoes Fentimans' underwhelming beer, while holding its own as a soda.
I have to make note of the unusual cap. Rather than twisting it off, one pulls on a ring-tab attached to the cap, letting out a nice little blast of carbonation. The cap is then pulled off and discarded. Courtesy of Global Connection Systems Pty Ltd.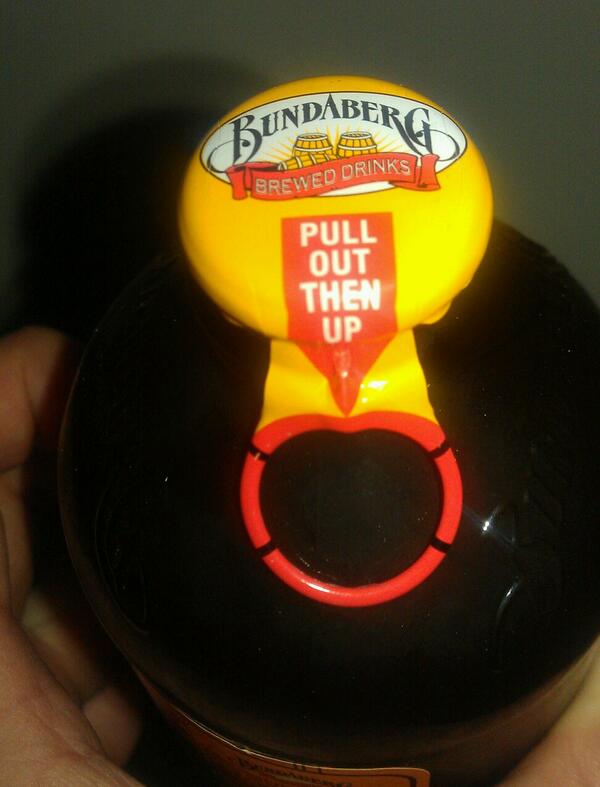 On to the beer. Very sweet. Very gingery, too, but the sweetness keeps the ginger flavor from becoming overpowering. I quite like it.
I could have chilled this more, but otherwise, it is really nice. I'll probably have this again.
Definitely got the ginger burn in there. It's more like a more potent ginger ale than the other ginger beers I've tried. I'm not complaining, though.
Yeah, aside from being a bit warmer than I'd like, this is really good. Now that I've tried a sufficient amount from the bottle, I'll put the rest in a glass with ice.
This would be a fine mixer. It's just fine straight, but mixed with the right whiskey (or perhaps rum? I'm not a mixologist), I'm thinking it'd be sublime.
I like the squat brown glass bottle. This is one of the more aesthetically pleasing sodas I've encountered lately.
They really take care in crafting this, it looks like. The bottle mentions how the soda is cloudy because of the real ginger used in the recipe. And Wikipedia provides this overview of their process.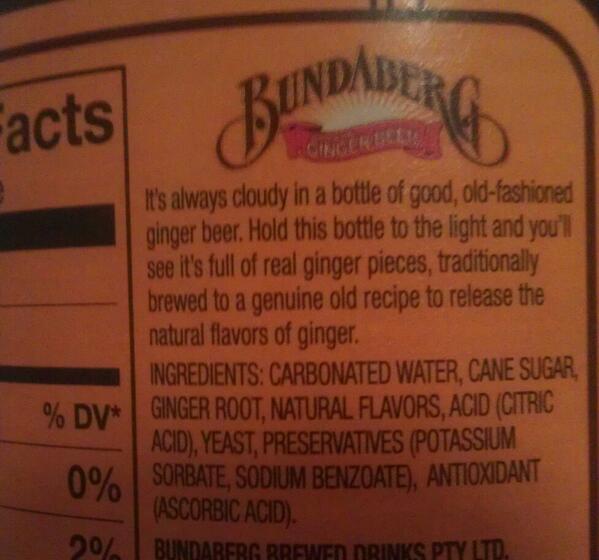 Very nice indeed. Didn't fare quite as well outside of the bottle, but no matter. I'll be drinking this again. Maybe I just needed a pick-me-up (it's been a long week), but this made me happy in the way that new and exciting flavors do.
Very highly recommeded.